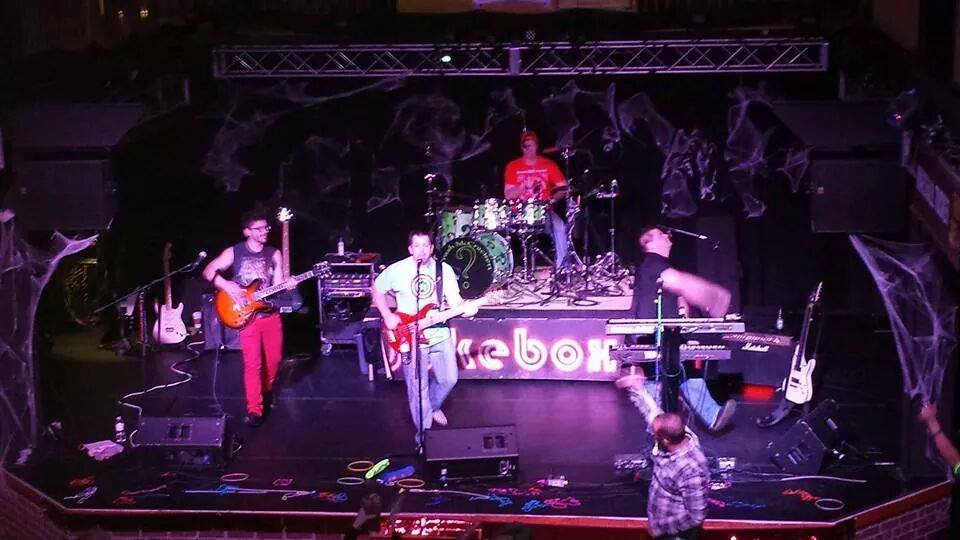 Event Details

The air is alive with a vibe of excitement and energy. Music filled the air when I caught up with the band Jukebox at a rehersal , where I had a chance to listen in, and eventually chat with them about the band and their entertainment philosophy. Tight and fluid, the band rolls through complex arrangements and vocal harmonies of some of the most eclectic, upbeat tunes ever compiled for just one band. After a 3 hour stretch, they break for a chat and a beer. Never have I experienced a group of people like the guys from Jukebox. Or laughed as hard! Fun and unassuming, the mob of musicians that together share 75+ years of playing, recording, touring and professional music experience are very welcoming. Comprised of three (now 4!) well experienced musicians, I asked what's next and where the band is focusing.
Time

(Saturday) 9:30 pm EST
Location

The Distillery

4311 Heatherdowns Blvd.